Though it has been awhile since my last post (work and internet issues preventing) I have to post today in a solem state.
Frank Miller, a friend of mine, has been battling brain cancer for the last year and a half. This morning after much suffering he passed away.
Frank was one of those amazing people who burn so bright, and sadly so very fast. He did things in his life most people take years to accomplish and his warm loving nature has made him many many friends in this world.
My fondnest memory of Frank was driving 2 hours to Philidelphia (his home town) after work one day just to eat at this german restaurant he raved about. Honest to god old world german food to, not just saurkraut with sausages.
After about 20 or so of us stuffing our faces with fatty, rib sticking german food we all set out to head home. I got a call from Frank the next day asking how I was feeling, puzzled I asked why..
"Those damn dirty germans did it to us again, food poisining this time!"
I must have laughed about it for a week.
I am going to miss you Frank, and the next time I am at a german restaurant or all you can eat Chinese Buffet (his favorite) I am going to raise a glass in your honor my friend.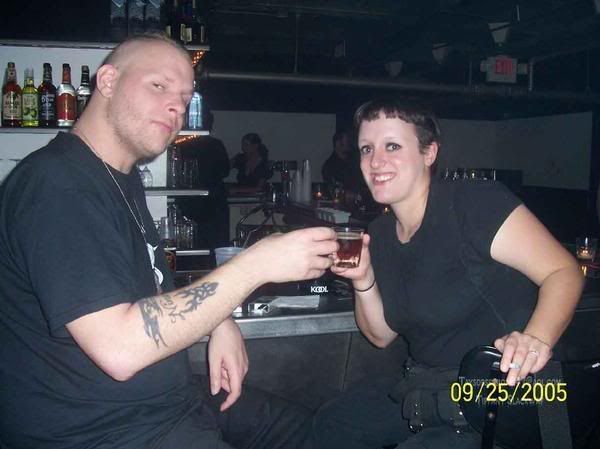 Cheers my friend, Cheers.
***
If you can help here is a link to a fund started by a friend to assist with the cost of his long battle. Please, give if you can.. and on behalf of his family and friends I say Thank You.
Frank Miller Cancer Fund